Investors Await Decisions of Central Bank, Making Asian Shares Mixed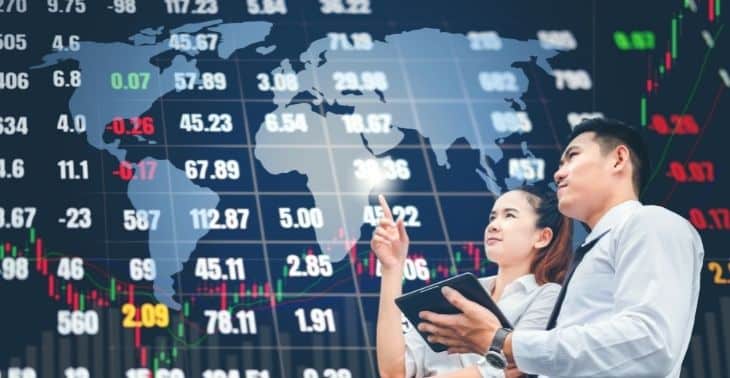 With apprehensive investors awaiting three crucial central bank meetings that might set the tone for risk appetite moving into next year, Asian stocks witnessed a mix on Tuesday with currencies remaining in tight ranges. The meeting of the Reserve Bank of Australia (RBA) on Tuesday was the immediate focus, with the Bank of England and the Federal Reserve making policy decisions later in the week.
Adam Dawes, an Investment advisor at Shaw and Partners Ltd, said that they are keen to know the results of the RBA. He anticipates that wording will begin to shift in favor of the hikes in interest rates, or at the very least, the withdrawal of quantitative easing. A reduction in the RBA's primary policy measure aimed at short-term rates which are ultra-low would signify a shift in the bank's approach and might serve as a prelude to the Fed's meeting. The markets believe this meeting would herald the start of the Fed's bond-buying process.
Before the RBA's post-meeting statement, the government bonds of Australia declined, with the 10-year benchmark yield rising five basis points to 1.973 percent. Although the Hong Kong benchmark was up by 1.8 percent, Chinese shares began marginally lower. Local blue chips (.CSI300) were down 0.09 percent. The KOSPI index (.KS11) in South Korea started at 1.50 percent higher. After exceeding 36,000 points for the first time during intraday trade, the Dow Jones Industrial Average (.DJI) climbed 0.26 percent. 
In early trade, currency movements were minor, with the dollar lingering near recent highs after posting its largest daily gain in more than four months last Friday. The yen was a smidgeon lower at 114.11 per dollar, with the dollar losing ground against the euro overnight.
The Australian dollar stayed firm at $0.7521 after a week of frantic selling in the local bond market. However, volatility gauges indicate a turbulent week ahead.
On Wednesday, the Federal Reserve plans to approve reducing its $120 billion monthly bond-purchasing programs, which was put in place to help the economy. On the other hand, investors will be looking for comments on interest rates and how long the current spike in inflation would last. Expectations of robust demand and the conviction that producer groups will not be turning into spigots too quickly helped oil prices recover on Monday, reversing earlier losses triggered by China's release of fuel stockpiles.