Cathie Wood Cuts Down Coinbase's Stake as Bitcoin Holds $56k High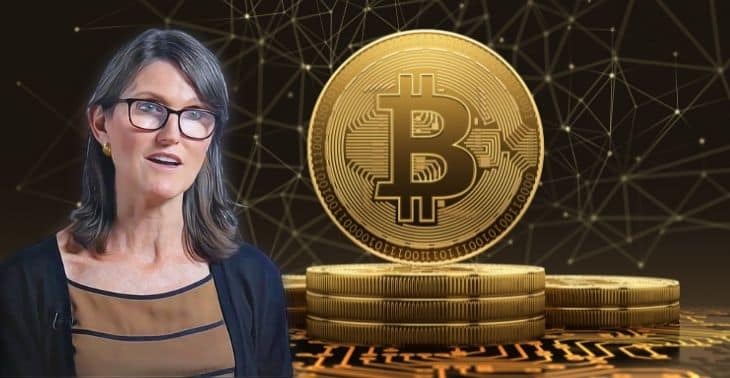 On Tuesday, Cathie Wood-led Ark Invest reduced its holdings in Coinbase Global Inc, marking the Cryptocurrency exchange company's stock's second straight day of selling.
The prominent money management business sold 5,855 shares in Coinbase via the Ark Innovation ETF, valued at $1.46 million. On Tuesday, shares of the Cryptocurrency exchange finished 2.80%, down at $249.33 a share. Since its spectacular NASDAQ debut in mid-April, Coinbase shares have dropped approximately 24%.
Bitcoin is up by 10.31% this week and is trading at $56,382. While Dogecoin is down by 7.99%, it has experienced increased trading activity, contributing to Coinbase's income. Shiba Inu, a meme coin, is up 52 percent this week and is attracting a lot of attention.
The Ark Next Generation Internet ETF and the Ark Next Generation Internet ETF are two additional Ark exchange-traded funds that own Coinbase stock.
Before Tuesday's transactions, the three ETFs had 6.27 million shares in Coinbase, valued at roughly $1.60 billion.
Some more key trading happened for Ark
PayPal Holdings Inc. was sold for 26,901 shares, valued at $6.88 million. The payments company's stock ended the day 0.31 percent down at $255.85 per share.
Wood's primary investment technique is to buy on the low end of the market. Her funds were purchased in the short-term losses in Bitcoin, Zoo, Ginkgo Bioworks, and Peloton after it was hammered by a short-seller at various points this year. She believes Bitcoin will reach $500,000 in the next five years.
Coinbase stock is also held by two additional funds, the Ark Next Generation Internet ETF and the Ark FinTech Innovation ETF. All three companies own 6.3 million shares worth around $1.6 billion. In April, the crypto exchange began trading on the NASDAQ.
On Monday, the Ark Innovation ETF added Teledoc, Intellia, and Crispr Therapeutics to its holdings. The company sold around 16,000 shares in BYD, a Chinese electric car firm backed by Warren Buffett.