Shiba Inu Welcomes a New Whale with a 3.4 Trillion SHIB Transaction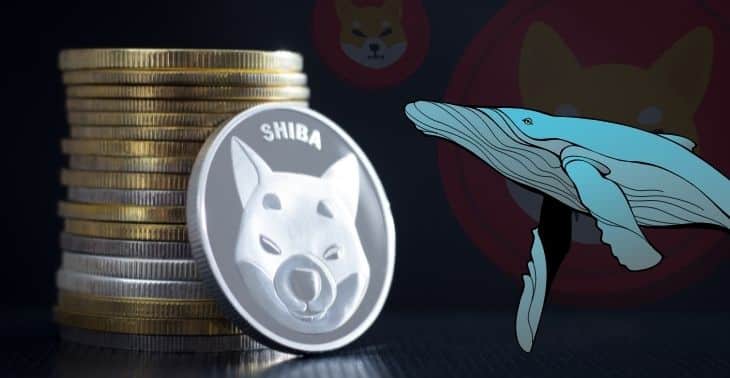 Shina Inu is not new to recording whale interests towards its native coin. In fact, the meme-coin entered amidst great expectations of a bullish streak which made the Ethereum whales buy the token in bulk. However, the first month of 2022 has not been very supportive of the financial sector, with all the assets losing a significant portion of their value. Even the king-crypto lost nearly 50% of its highest position from 2021. The whale who bought the Shiba Inu incurred loss in billions as per the whale trackers.
Now, after successfully enduring the hard times from January, the market seems to be getting back on track. And the craze towards the meme-coin also seems to spring up as an Ethereum whale just bought a bulk of SHIB worth 115 million US dollars. The Shiba Inu community looked excited to welcome the arrival of this new whale. The excitement is also followed by an expectation about SHIB's future price movements after this bulk transaction. 
The interest in SHIB directed the attention of investors towards its predictions for 2022. According to CryptoNewsZ, SHIB is potential enough to reach the range of $0.0000623 by the fourth quarter of the current year. As the market is stabilizing slowly, SHIB could start the predicted bullish streak anytime soon. Could this current dip be the right time for a  revision of your portfolio? Learn from this Shiba Inu coin price prediction here.
The following tweet by WhaleStats claimed that Shiba Inu also became the biggest holding in the Ethereum wallets, next only to Ethereum. After this bulk transaction from this new Shiba Inu whale, the meme-coin dethroned FTT to claim this position behind Ethereum by USD value. The new transaction brought the value of SHIB in the wallets to $1.8 billion, accounting for 16.85% of the entire holdings. FTX, on the other hand, accounts for 16.07%, valued at over $1.7 billion. Polygon's MATIC holds the last position and is making rapid progress in the Ethereum wallets, accounting for 2.71%.  MANA holds the position above MATIC in the top 10 Ethereum Whales' holdings.
The whales also showed increased interest in MATIC and LINK in the last few days. This could be due to the proven positive trend of the coins in the last 24 hours. MATIC has shown a growth of more than 11% in the last 24 hours and is currently trading just short of $2. The massive MATIC  purchases could be a short-term hustle by the whales, and they are also known for having one of the best long-term projections. This native Polygon token also became the most traded coin in the top 100 Ethereum wallets, a position previously occupied by SHIB. The wallets also recorded the purchase of LINK worth $8 million.