Asian Markets Pull Back Amidst a Weak Recovery in Japan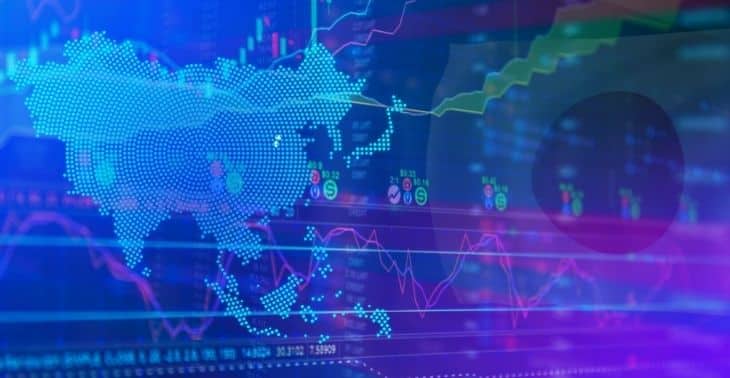 The majority of stock exchanges in Asia suffered a slight setback with the Japanese benchmark index Nikkei slipped 0.5% in the early hours of trading. Decline along the same lines was registered in Kospi index of South Korea while Hang Seng of Hong Kong dropped by 0.5%. 
Experts attributed the lack of enthusiasm to the relatively quiet sentiments from Wall Street besides the weak economic data put out by the Japanese government. According to the official government data in Japan, the coronavirus pandemic has hit the economy in a significantly negative manner leading to a decline in transactions and business activities. There is also a shortage of chips an important production component for the auto industry, thereby further exaggerating the woes for the Japanese economy which is currently the third biggest economy in the world after the US and China. 
The recent decline in customer spending is caused by the new set of restrictions imposed by the government. According to new emergency measures, restaurants have been ordered to close early while open theatres are asked to limit the crowd within the premises. It's important to note that Japan has never imposed lockdown even during the peak of Covid-19 though government, from time to time, kept on implementing a state of emergency to contain the spread of infection. 
Contrary to the initial expectations, Japan is now expected to recover from the devastating impact of the pandemic not until the start of the next fiscal year 2022. That said, there is no space for extreme pessimism as the shortage of chips is only temporary in nature and expected to become normal in this ongoing quarter of the fiscal year. 
Investors are also keeping a close eye on the policy meeting that is scheduled to happen in South Korea next week. The policymakers from the Central Bank of the country will decide on the key rates, and any upward revision will have implications for investors as well as the market. In the US market, S&P 500 registered a decline of 0.3%, the Dow Jones Industrial Average fell by 0.6%, and U.S. crude sank by 72 cents to come at $77.64 a barrel in electronic trading.