Singapore's forex trading growth: impact on the global market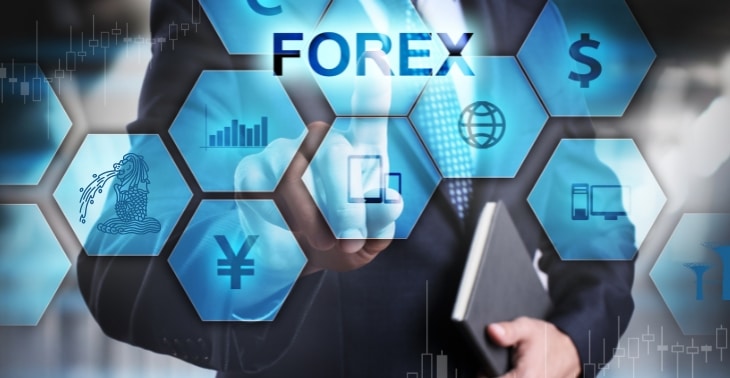 Singapore's forex trading market has grown incredibly over the past few years. It is the largest fx trading center in the Asia Pacific and the third largest, following New York and London. Statistics show Singapore's share in global FX volume rose from  7.7% in April 2019 to 9.5% in April 2022. Moreover, there is a 45% hike seen in fx average daily trading volumes from April 2019 to April 2022 as it reached US$929 billion. Currently, the fx sector of Singapore trades above $0.5 trillion every day, having a considerable impact on the global market. Continue reading to know more about how Singapore's trading market contributes to the global financial market.
Singapore's Forex Market: Overview
Despite the high volatility in currency markets following rate hikes by the US Federal Reserve and other central banks in 2022, the Singapore dollar stood stable, keeping faith among forex traders of Singapore. Currently, it continues to be the best-performing currency in the region. Market experts speculate this currency will further strengthen this year. 
The Monetary Authority of Singapore (MAS) is Singapore's Central Bank and financial markets regulatory body. Hence, every the best forex broker in Singapore must follow the norms of MAS for the smooth and progressive function of forex trading in Singapore. 
Singapore has become Asia's top financial center while ranking third in terms of forex turnover by country and terms of financial secrecy (Tax Justice Network). Along with the growing trade, financial institutions began to develop, and maritime insurance,  trade finance companies, and currency services also grew. 
Singapore is the most significant financial center; the FX trading activity shows a significant increase in volume from investment institutions like insurance houses, hedge funds, and asset managers. With Asian investment flows expected to increase, the fx market has attracted many new regional forex players.
Factors Contributing to Singapore's Forex Trading Growth 
Singapore FX trading is the best pick for investors looking to add stocks to their portfolios. Singapore has become the favorite trading place for investors and traders. The attraction of more investors and traders is that they can trade over 550 SGX-listed companies here while enjoying low fees and transparent pricing. 
Several more factors contribute to forex trading growth in Singapore, such as geographic location, technological advancement, favorable government policies, and skilled workforce. 
Regulations
Singapore has strict government regulations for all financial institutions. The Monetary Authority of Singapore (MAS) ensures a favorable environment for traders, investors, and other businesses to provide high security, safety, and transparency. The government authorities keep track of smooth functioning and low corruption rates. 
Geographic location
The geographical location of Singapore has played a vital role in its growth. The country's trading facilities and dedicated banking support are difficult in any other region. Moreover, Singapore's regulator has joined forces with the financial industry to develop Singapore as an FX trading hub and to expand the FX market infrastructure. 
Technology
Technology advancement has helped increase trading volumes. Trading currency through the online exchange has simplified the trading process and is also time-saving compared to traditional brokers. Online trading platforms have allowed traders to trade from any location at their preferred time. Traders can check the price of currency pairs from their online trading platforms anytime. Many platforms nowadays provide forex signal services to help traders make the right decisions. 
Workforce
Singapore's regulatory framework ensures that a highly educated and skilled force manages Singapore's FX market. MAS continuously tried to build a sustainable pipeline of professionals and experts in the financial sector. MAS also takes the initiative by providing training for finance professionals to help them develop their skills. With the help of such programs, MAS aims to provide opportunities for its people to attain technical expertise and global exposure.
Thus, geographical location, strict regulations, strong governance, technological advancement, and skilled workforce have attracted more foreign investors to Singapore's forex trading. These factors have played a major role in Singapore's Forex Trading Growth.
Impact of Singapore's Forex Trading Growth on the Global Market
Singapore's forex trading growth has contributed to the overall growth in the forex market. As per the Bank for International Settlements (BIS) reports, Singapore alone is responsible for  7.6% of global forex trading volume. Singapore is known to be the third-largest forex trading center in the world, with around a 45% increase recorded in fx average daily trading volumes from April 2019 to April 2022. 
Current statistics show that Singapore's FX market trades around $0.5 trillion daily, which considerably impacts the global market. Singapore's forex market growth has also led to growth in market liquidity. More financial institutions and traders are participating in the market, increasing the currency supply for trading. 
Challenges and Future Outlook for Singapore's Forex Market
Although there are numerous benefits of trading in the Singapore forex market, another side must be understood. There are certain challenges that even the best forex trading platform Singapore is facing.
The wide range of forex markets in Singapore provides numerous options to trade. Hence, it gives tough competition among Singapore's best forex trading platforms. 

Singapore's strict and changing regulatory infrastructure could potentially limit many currency pairs, further limiting the forex trading options.

With the increase in trading activity, there is always a risk of hacking or cyber-attacks. This can impact the reliability and number of participants for trading.
However, we can also see a bright future and expect continued growth in the fx market. 
The adoption of digital technologies and advanced learning is likely to help sustain Singapore's leading position in the Asia-Pacific region and also across the world.

Singapore's regulatory environment and location will increase demand for forex trading in Singapore.

 
Conclusion
Overall, we can see tremendous growth in forex trading in Singapore in the past two years, making it number one in the Asia Pacific region and the third largest in the world. Advanced technology and the regulatory environment are key factors contributing to growth in the trading market. Certain challenges might affect the percentage of trading volume in the near future. However, there are other factors to deal with such challenges, and the growing interest in forex trading among the people will take forex trading in Singapore to greater heights.