Banxso Review – Everything Traders Should Know About
Introduction
Online trading has become a norm in the financial sector, with almost every primary market supporting it. The surging phenomenon has increased traders' earning opportunities, and the immense popularity has also presented too much on their plates.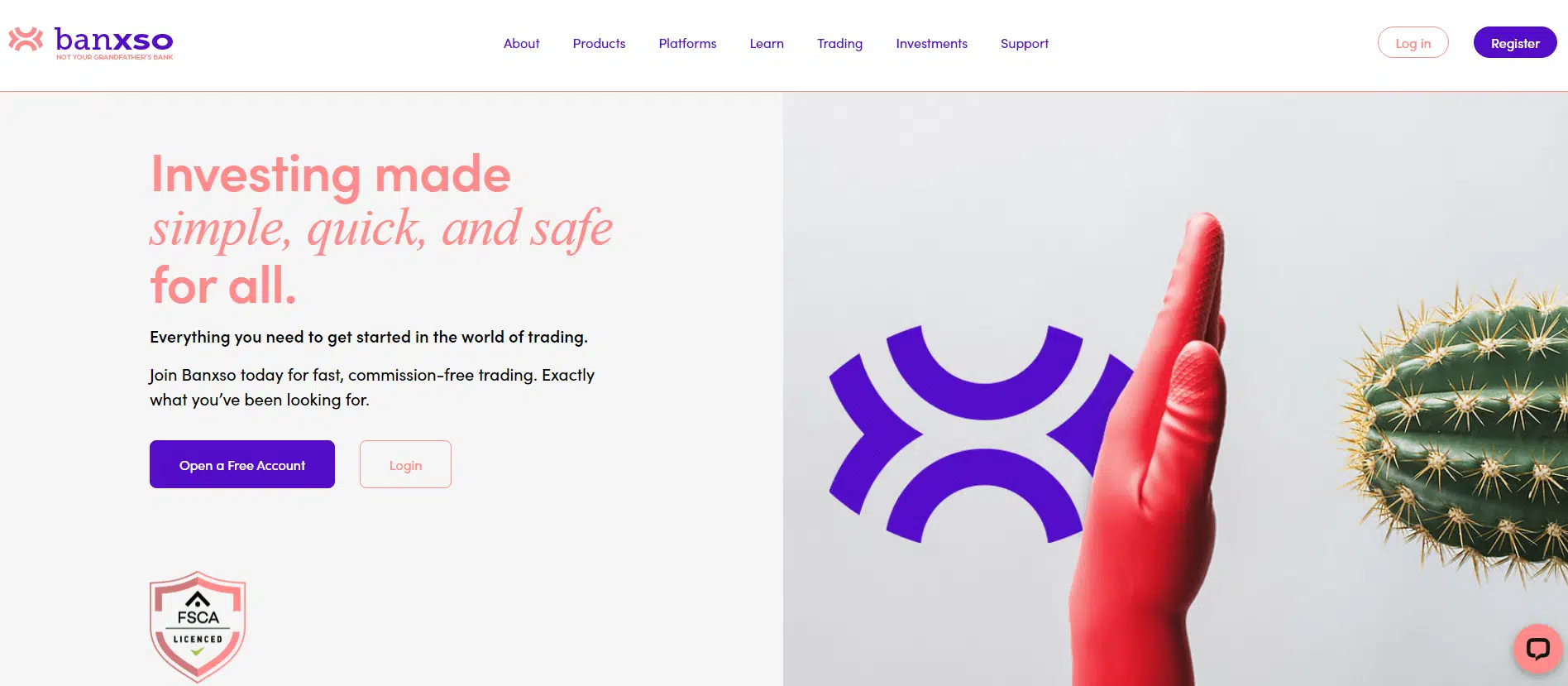 Many traders find choosing a profitable, secure, reputed, and regulated trading platform severely challenging. Not anymore, as the one-stop solution for every online trading need is here. Banxso, the multi-faceted online platform and service provider, is among the most promising ventures the financial space has ever witnessed.
Amassing a wide range of financial tools and solutions, the platform presents a customer-centric ecosystem for users. The venture presents itself as a fair playground for investors and traders regardless of their market experience and budget. As an FSCA-authorized platform, Banxso packs ample potential to rule the market.
What is Banxso?
As already mentioned, Banxso is an emerging financial trading and service offering platform. It packs multiple financial tools, from conventional measures like stocks and forex to advanced mediums like cryptocurrencies.
Traders can also access esteemed trading tools on the platform to get valuable market insights. Licensed under the Financial Sector Conduct Authority (FSCA), Banxso comes with ample security measures to fend off breaches. The vision behind Banxso is to deliver a modern trading ecosystem where investors and traders can benefit regardless of their knowledge and budget.
The platform achieves it by presenting a one-stop station for multiple financial tools. Its AI-backed software can help users assess the market precisely. On the other hand, its technical analysis and latest news functionality can elevate the use-cases further.
With Banxso, traders can learn about the financial space while earning a gradual passive income.
Features of Banxso
Banxso caters to multiple markets; it is filled with multiple features and functionalities. Here is a brief overview of the most notable ones:
Trading Assets
Since Banxso presents itself as a unified trading ecosystem, the platform must house multiple financial tools. Forex and stocks are the most prevalent monetary tools on the financial circuit.
Besides that, the venture also allows users to access commodities trading involving precious metals, soft commodities, and energy commodities. Finally, Banxso completes the investment circle by adding cryptocurrencies to the equation.
With low entry points and apt liquidity, forex trading is among the simpler arenas for beginners. Users can access numerous stocks on Banxso while keeping up with their real-time prices. While these markets bode well for beginners, veteran traders can access stock market indices on Banxso. The platform allows users to assess in-depth market indices to generate long-term benefits.
The right tools and knowledge availability can help traders figure out the complexities of commodities trading. That is why users should try trading in energy, soft, or precious metal commodities on Banxso.
The platform provides a critical assessment of the markets, adding to their stability. Many consider precious metals the haven, while soft commodities, a risky affair. Banxso's technical analysis allows traders to quickly mitigate their risks while investors find the best CFDs and mutual funds.
It's not the end of the list as Banxso also supports crypto trading. Banxso realizes the quirks associated with the crypto market and offers a diverse token portfolio for traders.
Technical Analysis
Banxso is not merely a trading platform – it is also a trading assistant. With Banxso's technical analysis and AI-backed algorithms, traders can find the best earning opportunities. Since the platform uses AI technology, the algorithm accounts for factors besides market conditions.
It assesses investors' sentiment, the assets' market performance, technical indications, and several other aspects. It allows Banxso to deliver effective real-time data to traders. Depending on the users' expertise, amassing lucrative gains through Banxso is child's play.
That does not mean traders must be adept with the market to generate a profit. Banxso's technical analysis is simple to understand and implement, allowing newbies to get started in the market.
Licensed and Secured
Banxso is among the rare platforms that offer such diversity in financial tools. On top of that, the platform is counted among the few licensed and regulated by a legitimate authority. The platform has acquired a license from the Financial Sector Conduct Authority (FSCA), showcasing its reputability and reliability.
Banxso integrates security solutions like SSL certification to protect user data from any breach. If users still face any issue, they can reach the 24/5 live chat support of the platform. The Banxso team is prompt to answer and resolve every query.
Commission – Free Services
Hidden fees are among the biggest stigmas associated with online trading. Banxso hits such ideas out of the park by offering a commission-free solutions suite. New traders can create a free account on the platform.
Banxso maintains a transparent workflow by eliminating hidden charges.
Knowledge Center
Banxso offers a simplistic user interface and experience even with such complex features on display. It does not negate that beginners can face trouble getting across the markets, and Banxso has put thought into establishing a dedicated knowledge center for users.
The center acts as the training academy, offering helpful information via daily market reviews, articles, webinars, and more.

Is Banxso a regulated broker?
Yes, Banxso is among the limited platforms recognized by a well-reputed authority. The online trading platform and service provider boasts a license from the Financial Sector Conduct Authority. Every investor and trader understands the risks associated with the financial market. On top of that, Banxso offers multiple financial tools, including soft commodities and cryptocurrencies. While the assets can be risky, there is no doubting the security and regulations of Banxso.
Benefits of Banxso
No platform is perfect, and despite offering numerous solutions, the same holds true for Banxso. Seeing the stated information, it can be easily stated that Banxso's pros heavily outran any cons it possesses. Here is a quick overview of the benefits of Banxso:
Licensed and regulated.
8,000 assets available for trading.
Technical analysis and indicators available.
Multiple payment methods are supported.
Free to create an account.
Commission-free services.
Knowledge center with diverse learning alternatives.
Dark mode is available.
Is it Safe to Trade with Banxso?
Yes, it is completely safe to trade with Banxso since it is a licensed platform. The trading platform and software provider falls under the jurisdiction of the Financial Sector Conduct Authority. It uses the robust security of an SSL certificate to fend off data breaches and leaks.
Assets Offered for Trading
Despite offering numerous features, diversity is the major USP for Banxso. The platform provides an entirely 8,000 assets for trading, and here is an overview of each category:
Stocks
Globally renowned as the most commonly associated trading asset, stocks have always been a popular investment option. Banxso allows traders to browse numerous well-reputed and emerging stocks to find the best-earning prospects.
Forex
Forex trading refers to the process of exchanging foreign currencies and exchanges. Banxso supports multiple popular currencies like the Euro, United States Dollar, Pound, etc., for lucrative users. The asset facilitates huge earnings while maintaining relatively higher market stability.
Commodities
Banxso excels in commodities trading as it supports the three major categories – soft commodities, precious metal commodities, and energy commodities.
The platform allows traders to access assets like natural gas, gasoline, heating oil, crude oil, etc. Traders can access soft commodities like coffee, sugar, cotton, orange juice, and several others.
Traders can access gold, silver, and platinum for precious metal commodities. Given the stability of the commodities, precious metals are a popular option among many traders.
Cryptocurrencies
The crypto market has surged substantially in recent years, with many deeming it the financial market leader. Despite being a majorly unregulated market, users can securely trade in cryptocurrencies with Banxso. The platform supports multiple cryptocurrencies, including Bitcoin, the number one crypto in the world.
Order Types
Banxso provides multiple order alternatives to traders, catering to both beginners and veterans. Users can actively monitor their orders, aligning them with the trade charts, and they can initiate, modify, or close the orders within a few clicks.
Here are some of the most popular order types users can access on Banxso shortly:
Take profit orders
Stop-loss order
Partially close trade order
Market order
Stop-loss order
Trailing stop-loss order
Limit and stop entry order
Demo Account
While it is evident that Banxso packs several esteemed functionalities, skeptical traders can access the platform with a demo account. Opening the account is free and requires minimal user information. Users can access most of the platform features in the demo account, helping them understand its applicability.
Account Types
Traders can access multiple accounts on Banxso based on their experience, preference, and budget. As already stated, the MetaTrader 5 section specializes in forex, index, and commodity trading.
Users can also open a corporate, spread betting, or CFD account on the platform. Every account has unique features, with most functionalities overlapping across the platform. Banxso has ensured to keep the account opening process simple, helping beginners get started quickly.
Account Opening Process
Users must open an account on Banxso to access its esteemed services. The platform requires minimal personal information and even offers a free demo account. Here is a step-by-step guide on opening a Banxso account:
Reach the official Banxso website.
Browse for the Register option on the top-right section.
A new page will launch on the screen,
Go to the Sign Up option on the top right and tap on it.
Now complete the short form on the screen. It will ask for the user's name, email address, phone number, password, and promo code, if any.
Complete the process by checking the terms and conditions box.
Now, tap on the Submit option to reach the next page.
Submit the verification documents, like a utility bill with your name and address, passport, etc., for verification.
The account creation process is complete now.
With standard accounts, users can deposit funds in the account to initiate trading. On the other hand, a demo account can be operated without funds.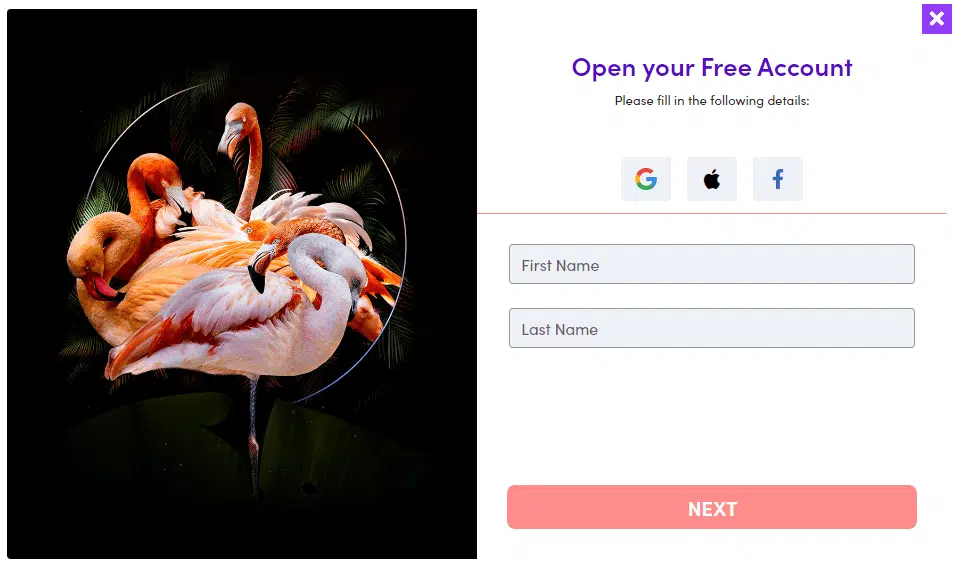 Trading Platforms
Banxso integrates multiple trading platforms to help traders find the most suitable platform. Currently, it boasts two types of platforms, namely, MetaTrader 5 and Banxso's mobile platform. Here is a brief overview of both:
MetaTrader 5
MetaTrader 5 is a multi-asset trading platform equipped with tools to facilitate flexible and comprehensive transactions. The platform is ideal for users looking to diversify their portfolio besides CFD Forex tools. MetaTrader 5 accounts for non-centralized and centralized markets, including futures, FX trading instruments, and stocks.
MetaTrader 5 is a 64-bit, multi-faceted platform, offering market depth (DOM), allowing users to see offers and bids across the market. The account uses algorithmic trading patterns via a smart tool named Expert Advisors. The robots analyze quotes and perform trading operations, automating the entire trading process.
Traders can access the platform in multiple languages, solidifying Banxso's position as a global trading platform.
Banxso's Mobile Platform
Banxso has invested ample thought into delivering the ideal trading service, and that is why it offers a mobile-friendly platform called Banxso's mobile platform. The intentions behind the platform are simple – offering a trading platform that is accessible from any place.
Traders can access the platform on iOS and Android devices without any notable difference in the performance. The platform does not negate its technical capabilities despite operating on mobile devices. It allows users to monitor their account, check trading history, place orders, and undertake transactions.
Education
Besides trading assets and assistance software, Banxso allows providing market knowledge to users. It has a dedicated Knowledge Center where users can gain industry information and useful trading lessons. The center includes tools like:
Webinars
Articles
Daily market reviews
Trading ideas
Banxso Review – Customer Support
Even the best-in-class platforms require experience with the market and customers. That is why a customer support section is pivotal within every trading ecosystem. Banxso also offers one with 24/5 support executives' availability. Traders can reach the experts for any query regardless of its importance. It is better to reach the support via Banxso's live chat option for general queries.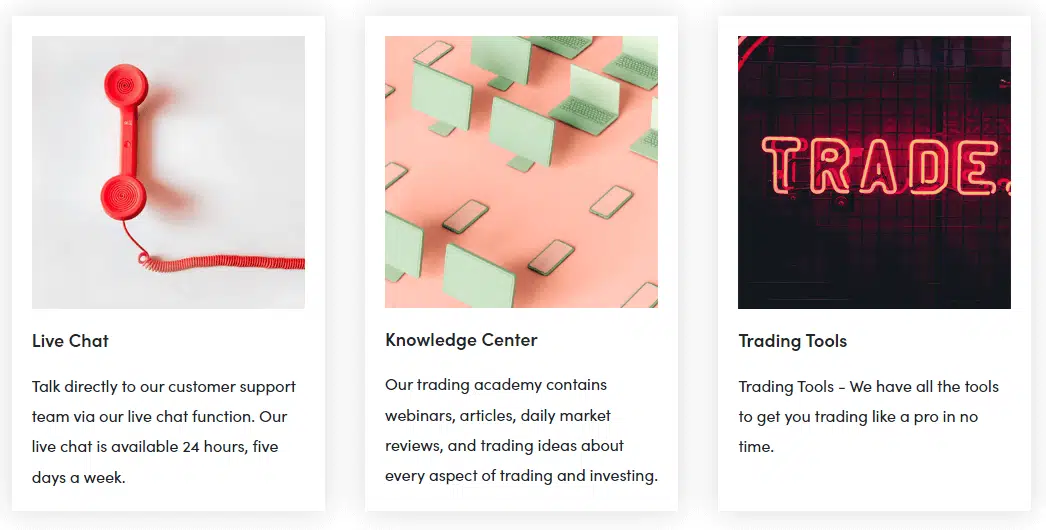 FAQs
1. What is Banxso?
Banxso is a multi-faceted trading platform and software provider. Traders can access multiple financial instruments like crypto, forex, stocks, and commodities on the platform.
2. Is Banxso safe?
Yes, Banxso is a licensed and regulated platform under the jurisdiction of the Financial Sector Conduct Authority. It uses the robust security of an SSL certificate to fend off data breaches and leaks.
3. Is Banxso beginner-friendly?
Banxso has designed an equal trading field for users regardless of their experience. It packs tools like technical analytics and live market feeds to simplify the experience, and it automates the process using AI-backed algorithms.
4. Can I access Banxso for free?
Yes, Banxso offers a free demo account for users to assess its functionality. It offers commission-free solutions, facilitating an economic trading experience.