Indian Banks to Be Saved by Amazon and Flipkart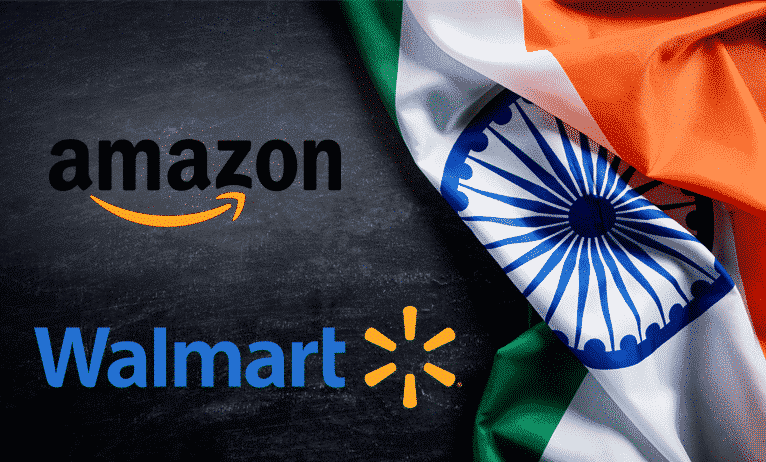 It is a well-known fact that banks in India are in trouble but it seems that they could be saved by e-commerce behemoths like Amazon and Walmart-owned Flipkart. The credit has dried up from banks all across the country and in such a situation; it is hard for any bank to survive for long. At the end of the day, credit is the lifeblood of a bank and also of a thriving economy. That being said, the small loans meant for online shopping for Indian customers located in villages, towns and even in large cities, are chugging along at a decent pace. The money disbursed by the banks for online purchases are small but the volumes could eventually be huge due to the rapidly growing appetite for online shopping in the country.
The Indian economy is currently week but the big festive season sales conducted by Amazon India and Walmart-owned Flipkart saw both companies report record sales. Despite not being at the level of China, the two companies recorded combined sales of $3 billion according to a leading consulting firm. In addition to that, another market research firm has estimated that the spending could actually hit $5 billion by October end. However, the most important thing to mention in this regard is the fact that as much as 70% of the transactions that took place during these discount periods were done through credit methods.
That is a key statistic and goes to show that the appetite for online shopping could eventually lead to a revival in banks. On the other hand, a large percentage of the purchases made on both Amazon and Flipkart were from Tier 2 and Tier 3 cities in the country. Moreover, the fact that these loans are often paid off within a short turnaround time makes it an excellent debt asset for the bank. Internet penetration is growing in India at a breakneck pace and that will further help in developing the customer base all across the nation. Notably, extending its operation further, Amazon has come up with a fulfillment center in Rugby, Warwickshire for which, it will soon be hiring locally.