Apple's Partner Pegatron Plans to Establish Production Base in Vietnam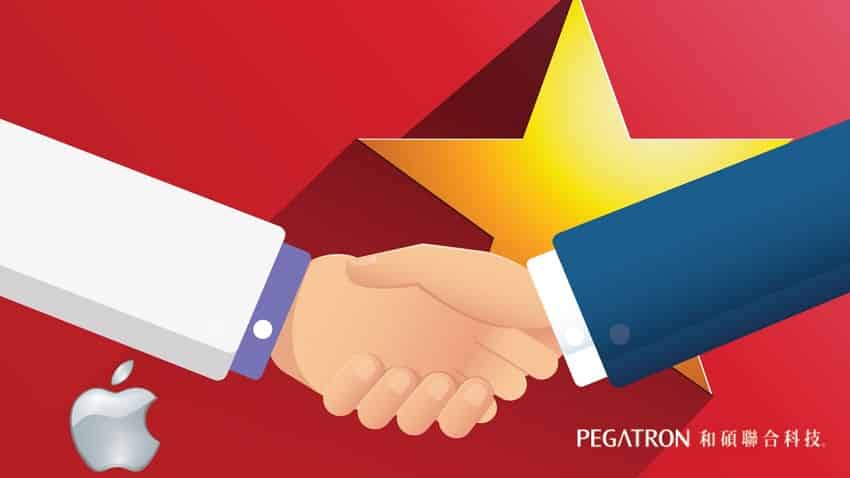 Amid the ongoing trade war prevailing between the US and China, Taiwanese Apple partner Pegatron has decided to set up its production base in Vietnam, claimed recent reports. The world's two largest economies are locked in a severe trade war and it has already begun showing an impact on electronic companies.
With this move, Pegatron will emerge as the latest Apple assembly partner to make its presence felt in Vietnam as many companies are striving to diversify beyond China, according to highly placed sources. Due to the current tussle between the two countries, companies are exploring alternatives to China so that they can evade US tariffs.
According to the latest developments, the Taipei listed Pegatron has also rented a base in the Haiphong's northern city where it is expected to make styluses for Samsung Electronic's smartphones, claimed people familiar with the matter.
Apart from Pegatron, two separate leading iPhone assemblers, known as Wistron and Hon Hai Precision Industry, have also chalked out plans to develop manufacturing facilities or establishing additional capacity in Vietnam. As of now, all three companies are not making iPhones in Vietnam and there are no forthcoming plans as well, as per finance news today.
It is interesting to note that GoerTek has begun to make AirPods in Vietnam. Meanwhile, two more assembly partners of Apple, known as Compal Electronics and Luxshare Precision Industry, have already made their presence felt in the country.
According to reports, the nearly two-year-long battle in trade between the US and China put a huge dent on the image of China. However, a few days back, Beijing and Washington inked a phase one trade pact but a broadening of the supply chain is important in the long run as labor costs have begun to surge in China.