Zcash Draws an Extended Downtrend; Trades Below $70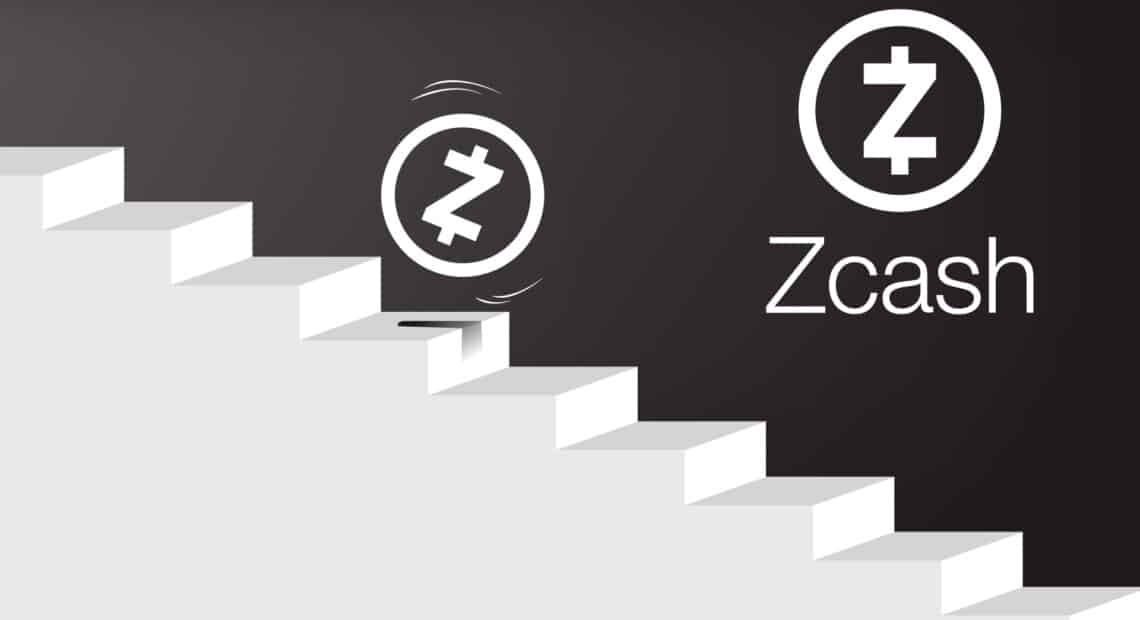 Zcash, one of the top 35 cryptocurrencies of the global market, is seen trading with a negative sentiment after a bearish candlewick stretched from the trading price of $75 to as low as $66, while currently trades $68.3. Moreover, ZEC price has pulled back to trade below $80 since the beginning of the month after hitting the lower high at $90 in the previous month.
Alongside as per Zcash price prediction and technical analysis from experts, ZEC coin had tested support around $50 and $51 thrice in 3 months starting from September until the time of writing. Moreover, the ZEC coin gained notably after the major market crash in March when it corrected as low as $18.06 to hit a YTD high at $102.28 and has strengthened by over 400%.
The degree by which Zcash gained is bewildering compared to other major altcoins and the largest cryptocurrency, Bitcoin. The latter is seen trading with a pullback over the past 24 hours, and after a 3-week consolidation, Bitcoin price nosedived below $19k and currently trades at $18.2k.
Summarizing Zcash's price movement over the past two weeks, we see that ZEC/USD's price trend is drawing a clear lower high pattern followed by three descending price ranges, i.e., $90, $82, and $76.
Zcash Price Analysis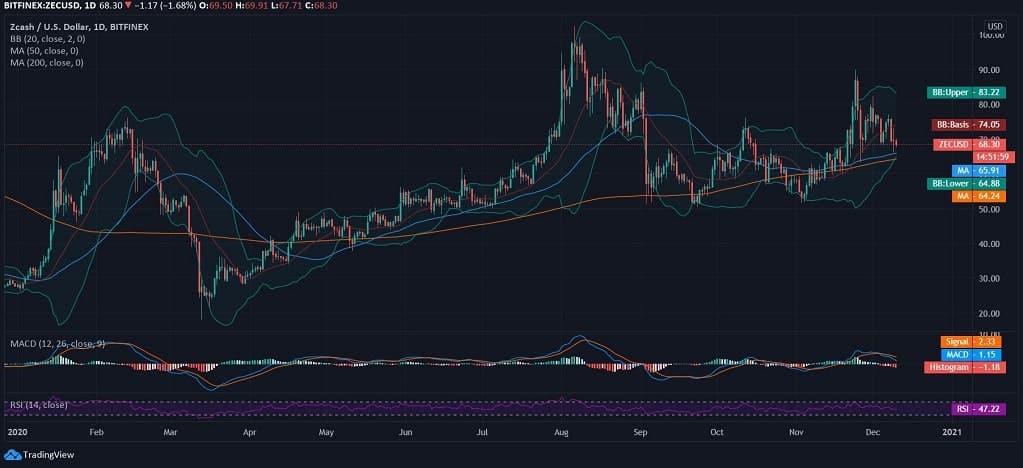 Today, Zcash was seen trading at $68.30 and has intraday retrieved from the daily lows at $66, wherein it was close to testing 50-day MA daily support at $65.91 followed by $64.24. With the bearish candlewick extended, ZEC/USD breached the lower Bollinger Band after a volatile movement recorded in the past three months.
The price movement of Zcash since September 2020 reflects a clear rejection at $75 before the lower high hit in the previous month at $90. The intraday price slash led to drawing a bearish crossover on the daily chart after a downtrend over the past two weeks. The RSI is seen inclining towards the oversold region, with a marginal decrease in the price of Zcash, leading to a slash in demand, currently lying at 47.22.