Volkswagen and Ford Likely to Announce Alliance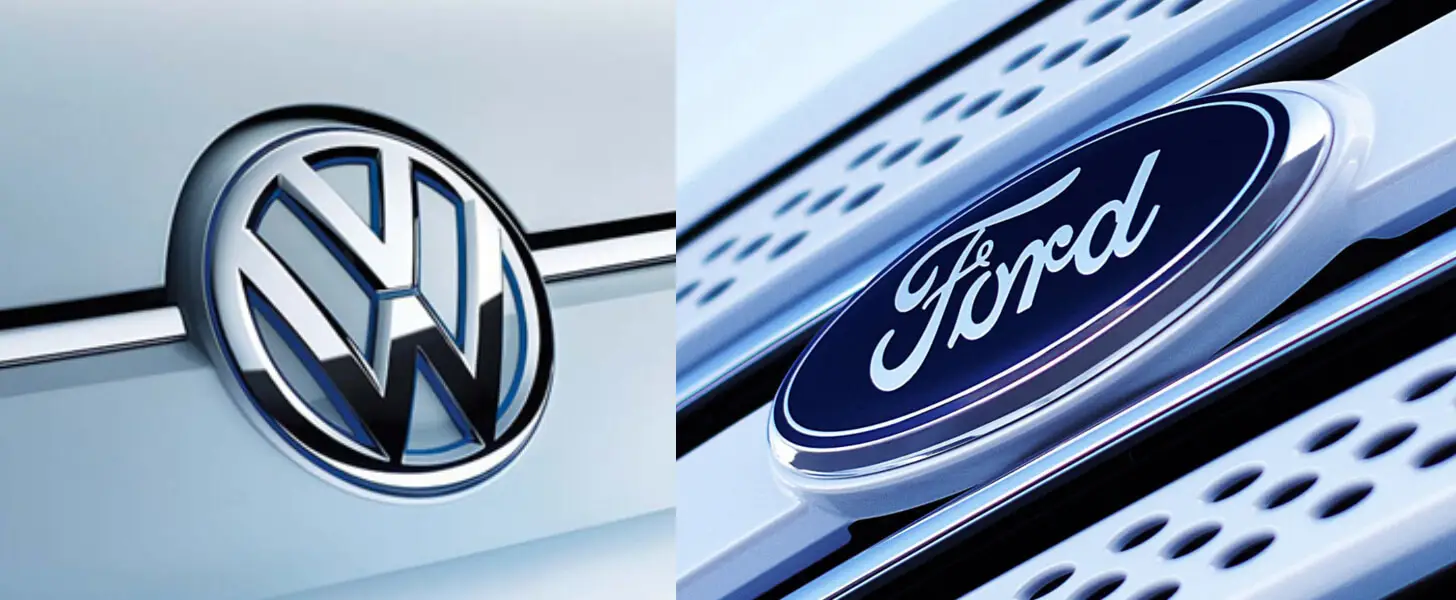 Volkswagen AG and Ford Motor Co may soon unveil an alliance to combine forces on commercial vehicles and may soon expand to electric vehicles and self-driving technologies. This move may save billions of dollars for both of the automakers.
Ford and Volkswagen will be soon declaring the alliance officially on Detroit auto show. As per VW Chief Herbert Diess, these two automakers have spent the last couple of months discussing cooperation in vans and other commercial vehicles. He also confirmed that the alliance would not involve any transfer of share or merger.
They also have scheduled a joint conference to provide more details of the alliance.
The two makers have confirmed that they had been looking for opportunities to cooperate with each other closely due to the recent trade frictions in the United States, Europe, and China.
The alliance also highlights the growing pressure amongst the automakers globally to manage the costs and develop electric or self-driving cars owing to the changes in legislation in many countries adopting strict emission standards.
The slowdown in the demand of cars in large markets like the United States, China has made the automakers to think about the cost cutting and advanced technology. The scope of the cooperation is yet to be ascertained fully as the talks are yet to be finalized on the area of electric cars and autonomous cars.
The alliance will let the two companies leverage upon each other's unique capability. There might be a pooling of resources by the two companies for autonomous technology, and Ford might license Volkswagen's MEB electric vehicles platform.
VW has confirmed in the Detroit auto show that the alliance would help VW to gain access to Ford's midsized Ranger pickup truck platform, as the primary objective of the alliance would be to explore more on commercial vehicles. But, that doesn't mean the alliance would be limited to commercial vehicle and electric vehicles. They would constantly be looking forward to other joint projects.
Executives of both these companies have talked about the deeper advantages of having this alliance. VW could use Ford's plant to make vehicles whereas Ford might use the electric vehicle platform of VW.
The tie-up with Volkswagen will be a significant step for the Chief Executive of Ford Jim Hackett since he took over in May 2017 from the ousted Mark Fields with the mandate to speed up decision-making and cut costs. And, Ford recently said that it would cut thousands of jobs and discontinue loss-making models in order to cut costs to be able to absorb the shock in the car market.