Uber IPO Fails, SoftBank Value Falls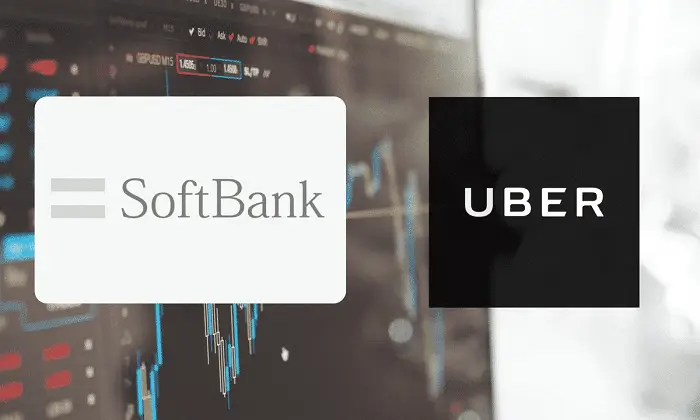 Uber which changed the way urban transportation was done is troubled by Wall Street. The first day of the Uber IPO trading on the NYSE began with a fall of 7.6% from its Initial Public Offering price of $45. By the end of the day on Friday, the market capitalization of the company was a shade above its $76 billion that private investors put it at and was at $76.5 billion. The ride-hailing company started at $42 for a share down by its $45 IPO. Later it further slid down to $41.06 quashing all the hopes of a successful IPO for its CEO Dara Khosrowshahi who was appointed specifically to work on making the IPO a success.
The reduction in stock prices was a shocker and raised many questions on the fate of other tech start-ups that are about to list their shares shortly. Many Wall Street banks were hired its underwriting, and there is a concern that some of them have miscalculated the actual value and also the risk appetite of investors. Traditionally, tech companies have seen a jump in share prices on the first day of their IPOs. Some big companies like Facebook, Snap, Alibaba, etc. rose in the initial offering. Adding to the woes of Uber was the volatile stock market on Friday with the S&P 500 index on a decline for the fifth day due to ongoing trade tensions between the US and China.
Softbank value slides down
After the Uber IPO failed to take off as predicted the Softbank shares saw a fall of 5.4%. They reported a loss of $9 billion in the market despite a valuation gain that they got from having a stake in Uber. Softbank founder Masayoshi Son who is transforming the company from a telecom operator to an investment firm for tech start-ups has invested $100 billion in Vision Fund, and its stocks have risen by more than 60% in the past year, but the recent slide in its value will not augur well for Son's portfolio.
Though there is a slide in Softbank's value due to Uber's IPO making a fall on the first day of its IPO, market analysts like Tomoaki Kawasaki say "It's too early to tell how sensitive SoftBank will be to Uber's price moves going forward. But even if they fall, that doesn't have a direct impact on Vision Fund profits.". But some investors are already selling as the debut was not as they had expected.