Tron (TRX) Improves by 16% After Touching the Monthly-Low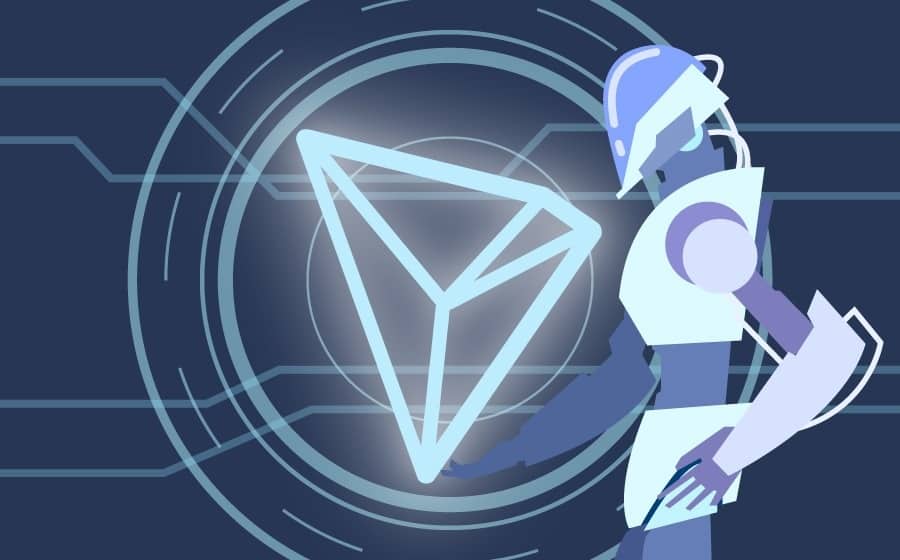 Tron price descends by 8% on a week-long run
The improvement in the coin might stay this time
The bearish run in Tron seems to end their course. The coin is likely to move in a direction where traders could mark profit. The improvement in the TRX coin is quite impressive. The investment in Tron is anticipated to be fruitful. In the last 7-days, Tron price was spotted touching a high at $0.0171 and a low at $0.0131.
Tron Price Prediction: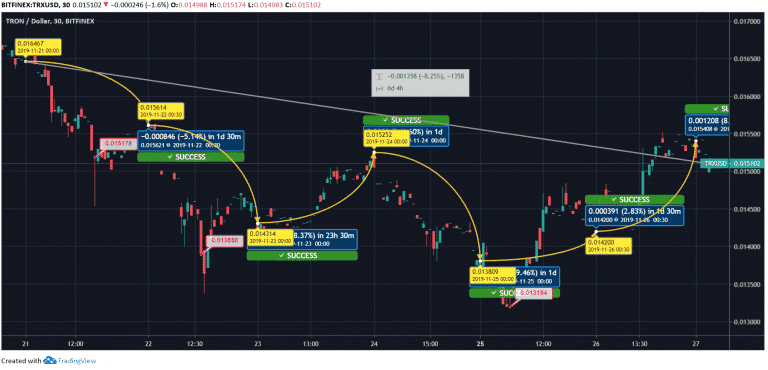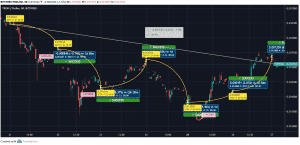 Tron started the week at $0.0164. The intraday movement on November 21 brought 5.14% regression. The coin was spotted dropping as low as $0.0156.
On November 22, the currency slipped to $0.0143. The fall was marked as 8.37%. The intraday low registered on the same day was at $0.0138.
On the next day, the TRX coin experienced an uptrend. The price counters moved from $0.0143 to $0.0152 by 4.60%.
On November 24, the Tron price slipped to $0.0138 by 9.46%. Then, TRX price spotted recovery and closed with an intraday progression of 2.83%.
On November 26, the uptrend remained intact, and the price of Tron touched $0.0154.
Today, the coin is reflecting mixed movement. The current price of TRX coin is $0.0151.
Tron is speculated to improve in the coming days. The coin is spotted moving upward today. The current price of TRX coin is indicating that the intraday traders might register profit. The currency could move towards the immediate resistance level at $0.0159. Tron is recommended for short-term investment.