Dubai's Driven Properties Announces Payment Option in Bitcoin and Cryptocurrencies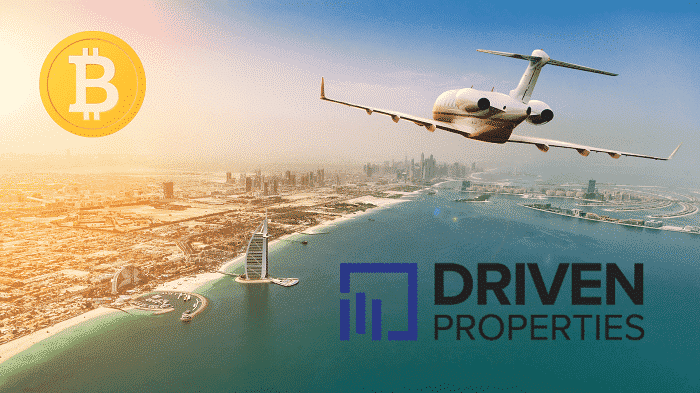 Dubai's Driven Properties has come up with a new solution that will make it easier for customers to pay for properties. The company announced that it is now going to accept payments in Bitcoin from customers. Driven Properties noted that when it comes to making large transactions through a bank transfer or a credit card, confidentiality becomes a major issue with many customers. However, payments through Bitcoin will allow customers to make payments quickly and also protect their personal information.
It is a radical new approach from Driven Properties, and it remains to be seen if it proves to be successful. There is very little support for cryptocurrencies in Dubai, and hence, people have found it difficult to rent or purchase properties using cryptocurrencies. In addition to that, there are other issues to consider. The delays associated with crediting money into the account, the transaction fees charged by the banks, and lack of privacy are some of the biggest problems for many buyers. A Bitcoin transaction, on the other hand, does not suffer from these problems. Additionally, travelers to Dubai can also use this service from Driven Properties and protect their privacy during their stay.
Driven Properties' CEO spoke about the rationale behind the move. He said,
In the Dubai real estate market, digital currency such as bitcoin is yet to hit the mainstream as a payment method. Therefore, we have decided to include cryptocurrencies to allow everyone to pay for real estate property without having to consult his or her bank or call any accounting officer.
Driven Properties is involved with some of the best-known luxury properties in Dubai, and the emergence of this payment method gives everyone a chance to rent or buy these properties.
It will be a particularly useful payment method for the traveler and foreign nationals who stay in Dubai on business for a few months. A property agent spoke about this development as well and seemed to welcome the move from Driven Properties. He said,
They are volatile digital currencies with the price variation determined by users and miners. Adding to that, transactions in cryptocurrency are quick, simple, and attract fewer charges. Therefore, we have decided to support bitcoin as a payment method.