The Search for a Dynamic and a Secure Trading Platform Ends at Giga FX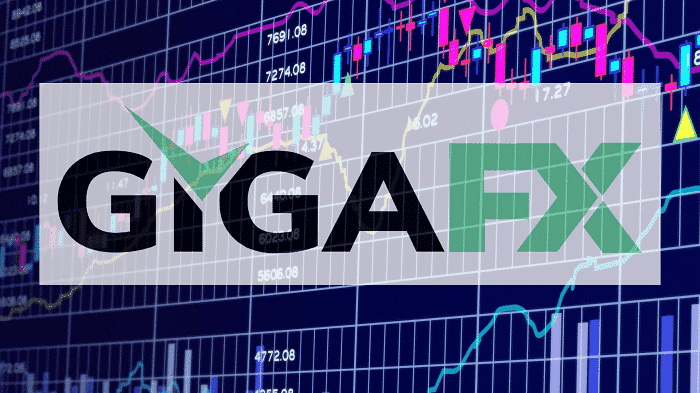 The right choice, when it comes to choosing the right trading platform, is highly crucial. A slightly wrong choice can have a tangential effect towards losses. Choosing a wrong trading platform, or a wrong broker can cost you your entire investment. So, the need for the right choice can't be emphasized enough.
Luckily, we have GigaFX, which offers great stability, security, and feature-packed trading platform. This online broker was founded in 2018 and is based on the Dominic Republic. The company has made a big name in such a short period based on its thorough professionalism which offers its customers absolute clarity, transparent transactions, user-friendly deposits and withdrawals, speedy processes, high levels of security and so on. Based on the quality of the services, the company has made an impression on the global stage in the trading world.
With fantastic services offered in over sixty countries, the company, with its strong experience in the trading field offers great insights to its users. This platform suits both the beginner as well as the experienced alike. In this article, we will look at the features and the reasons why we are all praises about the trading platform.
The all-in-one platform-
Giga FX is truly an all-in-one platform given the number of excellent services it offers. In this section of the article, let us look at its features-
Trading instruments- GigaFX boasts of offering more than 2k financial trading instruments. This gives the users immense freedom to explore trading and have a versatile trading portfolio. Here, at this platform, you can purchase CFDs (Contracts for Difference) for a good range of assets.
Currencies supported- As of now, the platform supports only two currencies, namely- Euro and Pound. It doesn't mean you can't use other currencies. You absolutely can use any currency, but it will be converted into either of the two mentioned currencies and therefore, with a little conversation charge, you can use any currency for the trading purposes.
Natural Resources- Yes, you can choose to trade in these categories- gold, silver, oil, natural gas, and so on. Given they are not too volatile markets, therefore, the user can get good levels of leverage, and make use of versatile spreads and prices. The user also gets the freedom to choose the trading platform of his or her choice.
Stocks- Trading in stocks market with Giga FX is like having your best friend with you all the time. The platform is a highly-responsive one that offers you its service on a 24/7 basis. Moreover, Giga FX offers a great variety of stocks to choose from, with competitive rates, and favorable trading positions that make it a highly profitable platform.
Forex- The user enjoys a great variety of trading pairs at GigaFX. In addition, with quick executions and high leverage, forex marketing becomes very efficient. In order to support its users, the platform offers educational tools as well as analysis tools for supporting them as they grow.
Cryptocurrency- GigaFX offers all that a crypto trader ever dreams of. It offers services such as an exhaustive variety of cryptocurrencies, which includes Bitcoin, Ethereum, Litecoin, and so on. Further, it offers a secure, crypto wallet to trade these cryptos easily. The users can enjoy high leverage, amazingly competitive rates, and overall a tight security that can be relied upon easily. Cryptocurrency trading is in high demand, and therefore, the platform has left no stone unturned to bring the best services to its users.
Indices- Here at GigaFX, the user gets access to the trending indices, with a backing of great index tools and high leverage. These services are available during the day time.
This was a little glimpse of the main services offered by the platform. Other services include Cannabis Stocks, eBooks, Video-based learning tools, in-depth educational tools, latest market news, detailed market analysis, and so on. Our say is simply that when you come across such a platform, you should not miss it at any cost. Just remember to stay wise, vigilant, and aware when it comes to trading.