Invoiced Partners With Chase Bank's WePay to Provide Invoiced Payments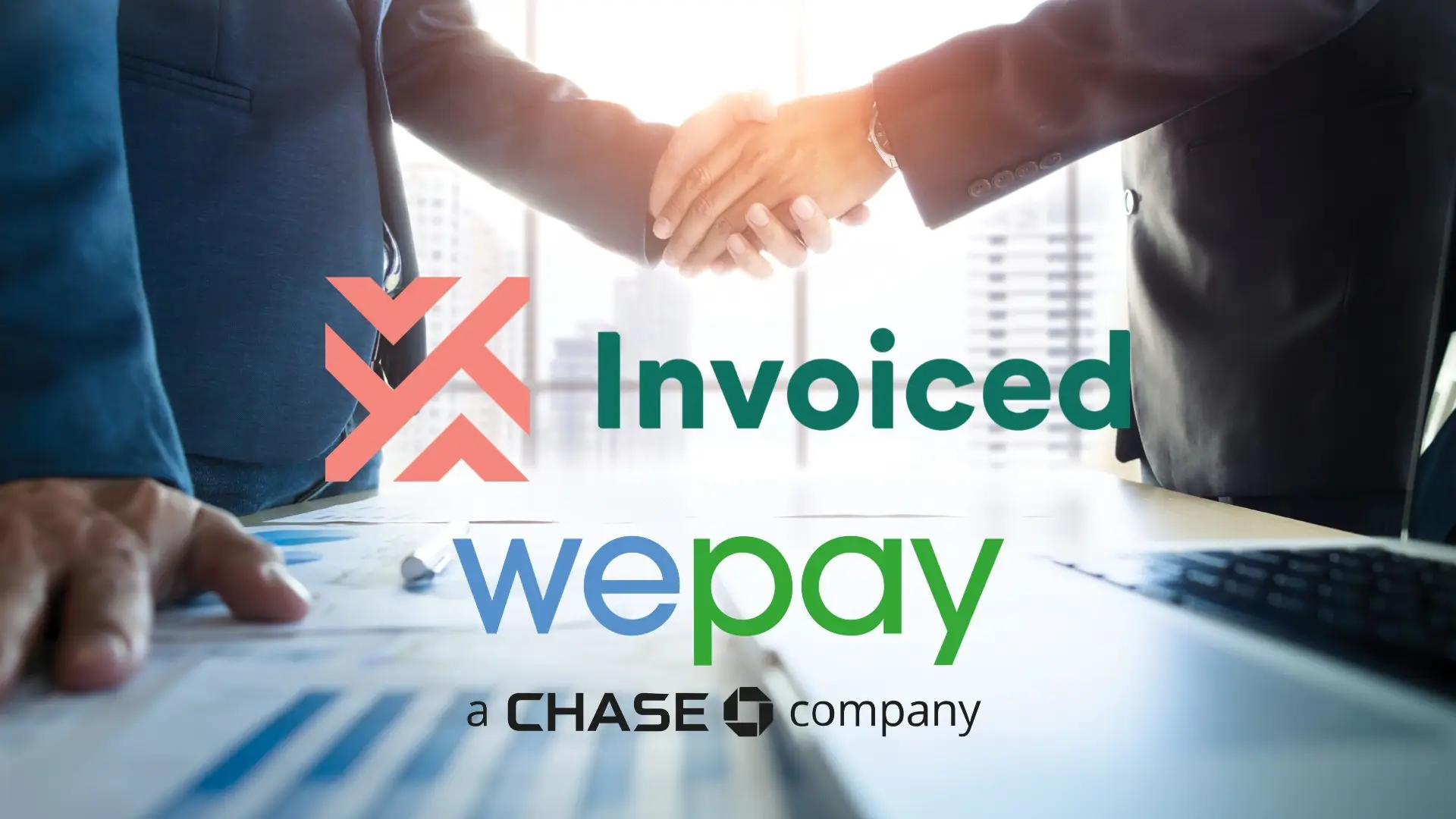 Recently, the Accounts Receivable Automation platform, Invoiced, declared its partnership with Chase's WePay to provide invoiced payments. The Invoiced customers can use this integrated payment processing solution for easy and secure setup payment processing services.
Invoiced is connected with the integrated payments business of JPMorgan Chase and Co. to offer payment processing solutions to more than 23,000 businesses. They trust the Invoiced company for all their accounts receivable operations. The Accounts Receivable Automation platform is suitable for handling invoiced payments seamlessly.
Invoiced is a well-known platform with more than 20,000 customers in 92 countries, and approximately $50 billion of receivables are processed. On the other hand, WePay is an integrated payment processing provider and helps small businesses by providing software and applications like BigCommerce, Zoho, GoFundMe, etc.
There is a frictionless customer payment portal on the Invoiced platform that helps customers in online payments through debit cards, credit cards, ACH, etc. Clients do not need to research, set up, and combine gateway or payment processor.
There are many features as well as benefits of Invoiced payments:
Quick Onboarding: One can start without any form or account sign-up. It takes a couple of minutes to accept online payments for businesses.
Reasonable Pricing: Invoiced Payments provides affordable, competitive, and transparent rates to many businesses.
Smooth Integration: The payment entry, as well as transactions, appears in a single payment portal of the client.
Security: Invoiced Payments is PCI-compliant, and the integration with Invoiced will minimize the overall PCI-compliance overhead.
Co-founder and CEO of Invoiced, Jared King, said that their main aim of the company is to make the process of billing and collections easy, efficient, and useful. Chase provides Invoiced Payments to the businesses to offer comprehensive, integrated A/R and payment solutions.
Marketing VP of WePay, Jennifer Lewis, said that small businesses focus on developing their companies. But sometimes, they got bogged down due to some backend operations, which take a lot of time to solve. But, their collaboration with Invoiced provides Invoiced Payments that can solve some of their issues. Currently, Invoiced Payments are available for users in the US and Canada with paid accounts.