Bitcoin Reconciles to Trade Above $35k; Bearishness Coexists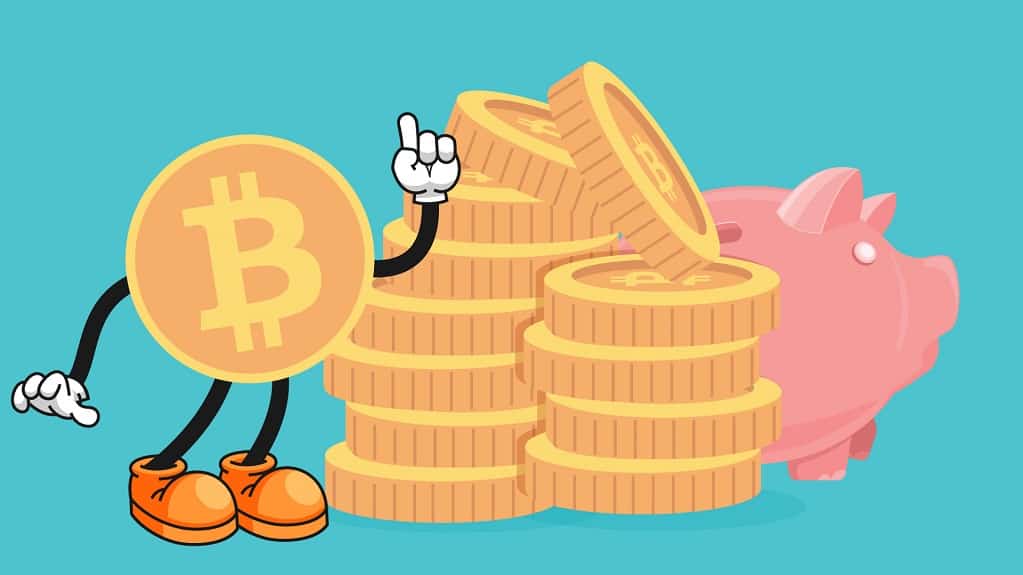 Bitcoin price pulls back by over 15% from the recent and new ATH that the coin had hit in the first week of the ongoing month at $42k, while currently corrects downsides and trades at $35.1k. Bitcoin is an ultimatum in the world of traditional finances, and currently, it trades anywhere below $35k at present is not an acceptable dump.
With the slightest of approximately 15% correction since the past ten days, we cannot consider this to be an end of bullish sentiment. However, the bearish sentiment is taking over due to a clear intraday sluggish movement against the US Dollar. On the cumulative long-term chart, the Bitcoin price trend is still a wonderful sight to gaze at.
The majority of people have, and will continue to underestimate #Bitcoin's impact on the world. Therein lies the opportunity

— Tyler Winklevoss (@tyler) January 17, 2021
Bitcoin was and will be the power in the digital assets market as a major store of value. With an increasing price followed by graded trading volume, we know that crypto has attracted a massive adoption. Back in the day when Bitcoin was nothing but a state of a gamble, the lowest trading price was the best entry point for the current edging trade zone.
"If you own #bitcoin. Everything around you is getting cheaper by the day" – @JackMallers

— Dennis Parker (@Xentagz) January 17, 2021
Bitcoin Price Analysis: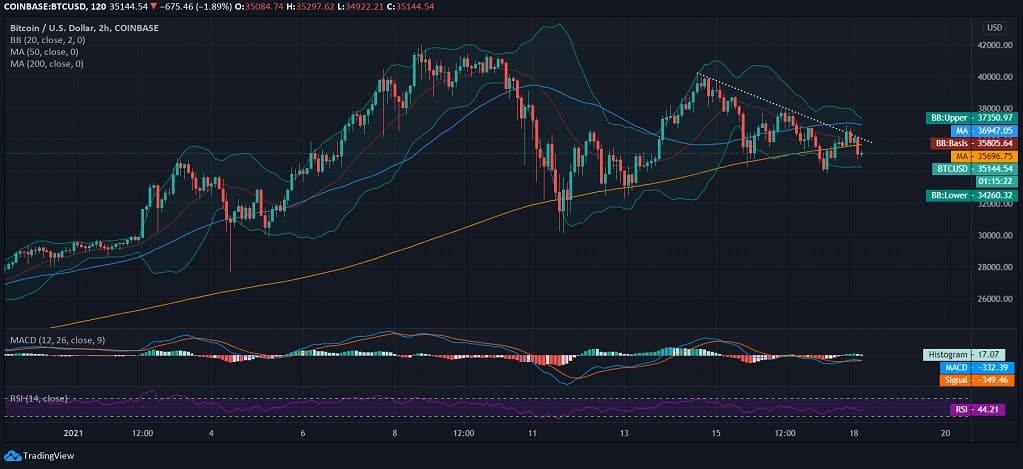 At the time of penning down this analysis, Bitcoin was seen trading at the major support around $35k after drawing a downtrend against the US Dollar. As per the BTC price prediction, in the first week of the ongoing month, the currency has started strengthening from the support area of $30k to hit the highest at $42k, and within a week, the largest cryptocurrency by market capitalization corrected yet again to reclaim $30k.
Over the past six days, with downward correcting traction, the bearish sentiment is clearly prevailing, and therefore, Bitcoin lacks medium-term and long-term, i.e., 50-day and 200-day MA support at $36.9k and $35.6k.
The MACD indicator shows a slight bullish crossover on the 2-hourly chart, but the bearishness still prevails as the downtrend extends. The RSI of BTC has marginally raised from the oversold region after the intraday gain above $35k and lies at 44.21.